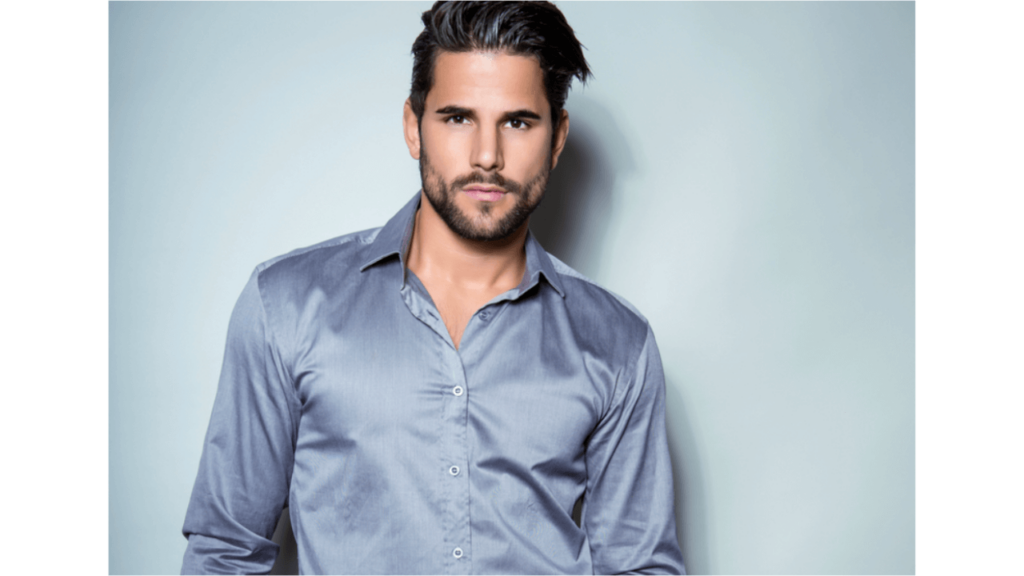 An ever-increasing number of men are turning to cosmetic surgery. In fact, reports show that the number of men seeking cosmetic surgery has increased over 300% since the turn of the decade and continues to increase between 5% and 10% each year. The reason appears to be both economic and social.
More men are keeping socially active and want to look as good as they feel. They work out and keep themselves in good physical condition. They want their face to match the rest of their body.
What Men Looks for in Cosmetic Surgery
There are also economic reasons that men are seeking cosmetic surgery to restore a more youthful, rested appearance. Many men are working longer. A recent study by the American Academy of Cosmetic Surgery showed that 68% of men surveyed plan to continue working either full-time or part time into their retirement years. Like it or not–how we look can have an impact on our work and job opportunities. Psychologists call it "lookism": treating people in ways biased by their perceived individual level of physical attractiveness. Studies published in the Journal of Personality and Social Psychology suggest that highly attractive employees enjoy increased earnings of between 7.5% to 15% over their average looking peers. In a survey of professional career advisors, almost 2/3 of those surveyed reported male clients had lost job opportunities because they looked too old. More than 3/4 of the professional career advisors said that looking younger gives men a distinct competitive advantage.
New advances in surgical techniques allow men to obtain dramatic improvements with greatly reduced "downtime", making cosmetic surgery an attractive option. Studies show that blepharoplasty (eyelid tuck) and neck lift are two of the top 3 cosmetic surgical procedures most commonly requested by men. Each of these procedures is typically performed on an outpatient basis under twilight or general anesthesia with most men being able to return to work in their normal social activities in one week or less.
Blepharoplasty
Just as women often show signs of aging around their eyes, so can men. Loose hanging skin and sagging eyebrows that droop over the upper eyelids along with bulging fat pads and loose skin in the lower eyelids can project an image of fatigue and loss of vitality. Friends and coworkers can question whether you are tired and if you are getting enough sleep. Surgery to remove the excess skin and fatty tissue in the upper eyelid can provide a more open, rested appearance to your eyes. Lower eyelids can be rejuvenated using a special laser to remove the excess fatty tissue and puffiness without external incisions. Pinch excision techniques can be used to remove excess skin in the lower eyelids and provide a smoother contour and a more rested appearance.
Neck Lift
If every time you look in the mirror you are concerned with your "turkey gobbler" neck or if you find it increasingly difficult to buy dress shirts that are comfortable with ties, then you may be a candidate for a neck lift. Through tiny incisions hidden under the chin and behind the ears, doctors able to remove the excess fatty tissue, tighten the neck muscles, and remove the excess skin to provide a stronger jawline and a smoother contour to the neck, helping restore a more rested, more youthful, and more energetic appearance.
Botox and Fillers
Some men are seeking non-surgical procedures such as Botox to reduce their deep forehead wrinkles and the prominent crow's feet lines around their eyes. Others are obtaining treatment with dermal fillers such as Restylane and Juvaderm to create and maintain stronger cheekbones and a more defined, sculpted jawline. Both of these treatments are office procedures and can usually be completed in less than 30 minutes with the ability to immediately return to work.
New advances in surgical technique, anesthesia, and postoperative care have resulted in much less discomfort, less swelling, less bruising, and a quicker return to normal social/ work activities than was previously associated with cosmetic surgical procedures. Men now have an ever-increasing number of surgical, minimally- invasive, and non-surgical options to help them maintain a more youthful, rested, and energetic appearance in today's ever increasing "visual" and appearance conscious society.
Follow us on Facebook for more tips on health and wellness every week.
.
For information on procedures and wellness, visit our collection of free, downloadable eBooks
.