Healthy Skin and Skin Rejuvenation
"Aging Process"
In order to understand how skin rejuvenation techniques work, it is essential to understand the aging process. The aging process is dynamic, not static. Many things happen-skin loses its elasticity and becomes more lax, it loses its moisture, fat redistributes itself, and muscles atrophy. The rate of that process is influenced by many factors. Stress, nutrition, and general health all play a role. A primary influence is the environment – wind and sun exposure.
"Aging Skin Changes"
During the aging process, the top layer of the skin [stratum corneal], which is the layer of dead skin cells, builds up and thickens. When this happens, our skin can develop a sallow luck and small "expression lines" can develop. In addition, there is a gradual breakdown of the collagen and elastic fibers in the deeper layers of the skin. Sun exposure or "photo aging" can dramatically increase the breakdown of elastic tissues and lead to increased skin wrinkle. There is also an uneven distribution of melanocytes ( pigmentation cells) which results in increased dark spots of freckling to the skin.
"Skin Rejuvenation Techniques"
Skin rejuvenation treatments can be divided into different categories-light, medium, and deep treatments.
"Light Treatments"
Light treatments involve lotions and creams which are applied on a daily basis and /or light chemical peels. These treatments have the advantage of no "down time" or convalescence. One can continue their normal daily and social activities without any interruption. The objective of this "first level" of skin rejuvenation is to provide a more "refreshed" appearance to the skin and also, over time, remove some of the more superficial skin contouring aging changes such as minor pigmentation, scaling, and very fine wrinkling.
One is able to accelerate or "jump start" the results of their skin rejuvenation program by using a combination of light TCA peels and light phototherapy with the pulsed dye laser. The chemical peels hope to strip away the dead cell layers the skin, cleanse the pores, lighten pigmented lesions and stimulate new collagen. The laser treatments helped remove the small dilated blood vessels (telangectasias) that developed with age, help to reduce scars, and stimulate new collagen to improve skin elasticity. TCA peels can be used in several ways as part of a skin rejuvenation program. They can be used 4 times a year (at the beginning of each season ) or monthly . Serial skin rejuvenation chemical peels involves performing light TCA peels to the face every one to two weeks. We find that six to eight "serial peels" performed at one to two week intervals results in affects similar to those obtained by using Retin-A for a year. In our experience, approximately 50% of individuals are able to obtain affects similar to those of a light medium depth chemical peel, but without the 7-10 day down time. These peels help to remove some of the pigmentation changes that medically we call mild dischromia. It can also be very effective in cases of more severe acne. While no two individuals heal or respond the same and while individual results may vary, most patients find that they can accelerate their skin rejuvenation significantly with serial TCA peels.
As part of an overall skin rejuvenation program we frequently perform a light TCA peel at three to four month intervals to essentially act as a very deep "facial" and to further accentuate the results of the application of the daily rejuvenation lotions and creams that we have prescribed. In our most advanced skin rejuvenation program, we employ TCA peels and/or pulse dye laser treatments at monthly intervals for maximum effectiveness and minimal to no "down time".
Skin Rejuvenation Ebook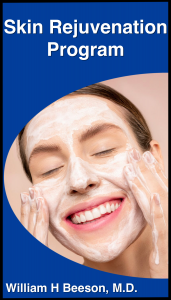 …………………………………………………………………………………………………………………………………………………………………………………………………………………………………………………………………………………………………………………………………………………………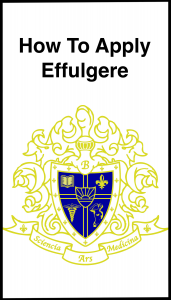 ………………………………………………………………………………………………………………………………………………………………………………………………………………………………………………………………………………………………………………………………………………………
Schedule A Consultation Now!