Summary
"Purpose (Indications)"
Men with significant hair loss and large circular bald spot on the crown or back of the scalp
"What It Does"
Surgical procedure that reduces the amount of balding skin
"Technique"
Done under twilight anesthesia on outpatient basis
Serial resections are used to remove an area, taking advantage of normal relaxing properties of the scalp
Remove superficial area of excess skin from top of the head and then close the reduced bald spot with special suture
The line will be inconspicuous
"Recovery Time"
3-4 days
"Recovery Instructions"
No strenuous activity for 3 days
Combing, brushing, or any disturbance of the site should be avoided
More Information
Men who have an advanced Class IV, as well as Class V and Class VI male pattern baldness, can often benefit from a surgical procedure to reduce the amount of balding skin.
This is called a scalp reduction. It is done under twilight anesthesia or local infiltration anesthesia on an outpatient basis. It utilizes a technique that was developed for the treatment of birthmarks in children, where serial resections are used to remove an area and take advantage of the normal relaxing properties of the scalp skin.
Before scalp reductions, men with significant hair loss and a large circular bald spot on the crown or back of the scalp, were not good candidates for hair transplant. This was because they did not have enough donor hairs to provide sufficient coverage and a dense, natural-looking appearance. However, scalp reduction allows the bald spot to be reduced from 50-90% before starting hair transplantation. This can actually save a man hundreds of grafts and result in achieving maximum fullness and density in the front and top part of the head in a more accelerated manner.
The technique involves removing the superficial area of excess skin from the top of the head under a local anesthetic and then closing the reduced bald spot with a special type of suture commonly used in plastic surgery. The line is usually quite inconspicuous. In any case, the incision can be camouflaged at a later date with transplanted hairs from the donor areas. The number of scalp reductions required depends upon the individual's wishes as well as the degree of baldness and their type of skin.
It is important to note that scalp reduction in no way changes the contour of the head, nor does it affect the position of the ears or forehead. Scalp reductions are not recommended in every case. However, scalp reductions have proven to be extremely beneficial for many men with moderate to severe hair loss.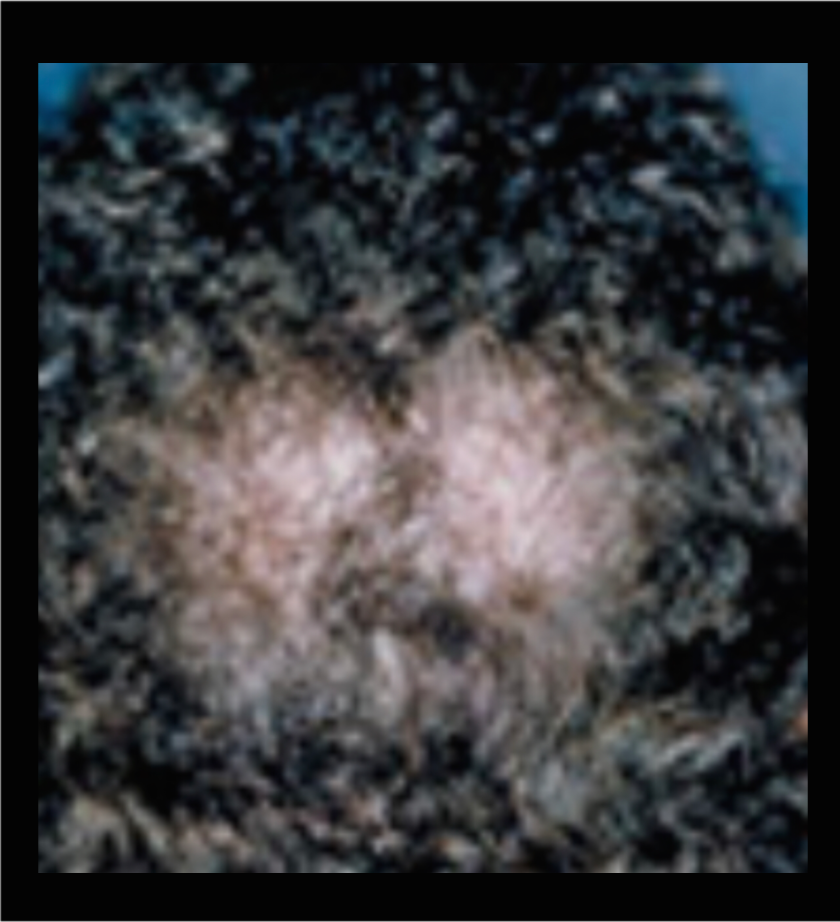 Schedule A Consultation Now!
Communication is not secure. Contacting the practice does not establish a physician/ patient relationship.*